20 nov 2023 om 18:16 Update: 6 uur geleden
Thierry Baudet was the target of an attack for the second time in a short time on Monday. The Forum for Democracy party leader received two blows to the head during a campaign meeting in a Groningen café.
The police report to NU.nl that a man has been arrested on suspicion of involvement in the incident. The police are still investigating.
The incident happened in café The Cabin on the Gedempte Zuiderdiep in Groningen. This was confirmed by an employee of the café, who could not comment further.
Images circulating on X show Baudet standing behind the bar when he appears to be hit by a person with a glass bottle. The FVD leader is then led away by security guards.
According to FVD, Baudet was taken to the hospital in Groningen. "It looks like everything will be fine," the party reports on X.
FVD writes that Baudet was hit on the back of the head with a beer bottle. In addition, he is said to have been hit "just next to his eye on the edge of his temple". According to FVD, a security guard was injured in the face.
Baudet was supposed to be present at an event in Zwolle later in the evening, but that is cancelled. "Due to the health and safety of Thierry Baudet, we are forced to cancel the event in Zwolle," FVD said. X know. "We are sorry to all the people who came tonight."
Rutte expresses disgust at the second attack on Baudet
It is the second time in a month that Baudet has been the target of a physical attack. At the end of October, he was hit on the head with an umbrella by a man in Ghent, Belgium. According to Baudet, he suffered a mild concussion.
"Totally unacceptable that Thierry Baudet has been attacked again," outgoing Prime Minister Mark Rutte writes on X. "I said it before and repeat it now firmly: stay away from politicians." Rutte wished Baudet a lot of strength and recovery.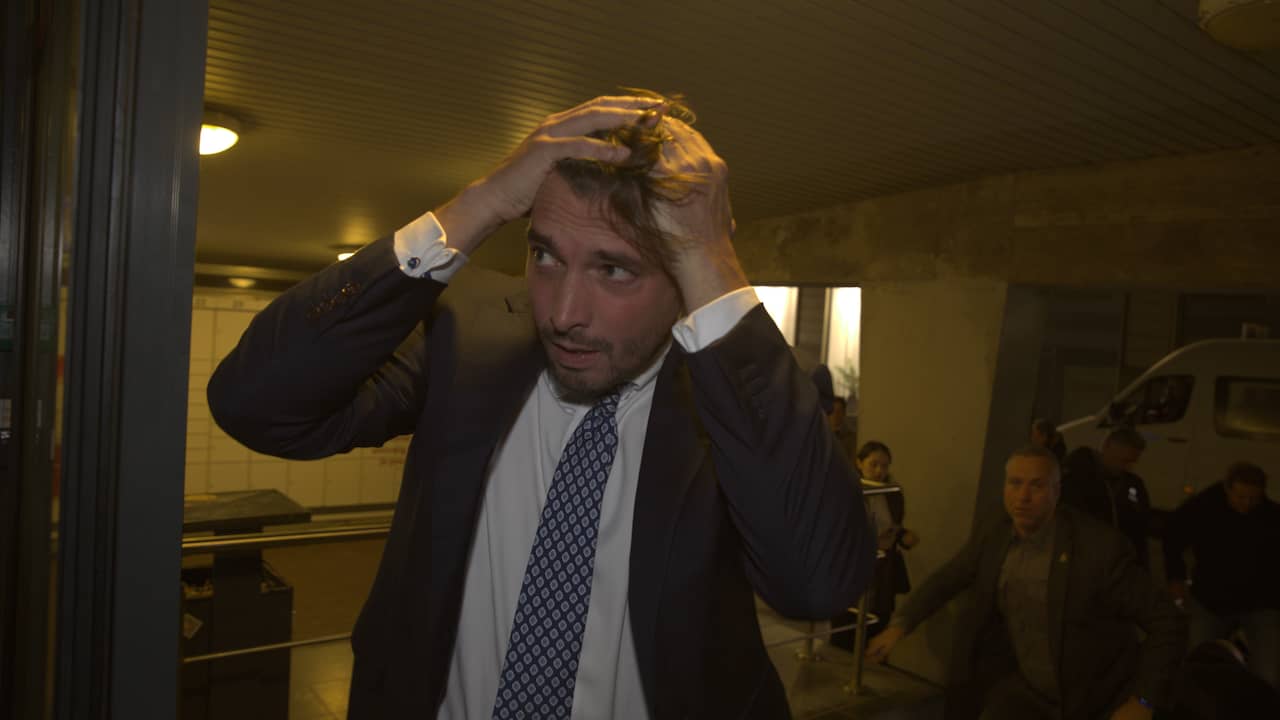 The post first appeared on www.nu.nl